Recycling is the process of collecting and processing materials that would otherwise be thrown away as trash and turning them into new products. Recycling can benefit your community and the environment.
Recycling includes the three steps below, which create a continuous loop, represented by the familiar recycling symbol.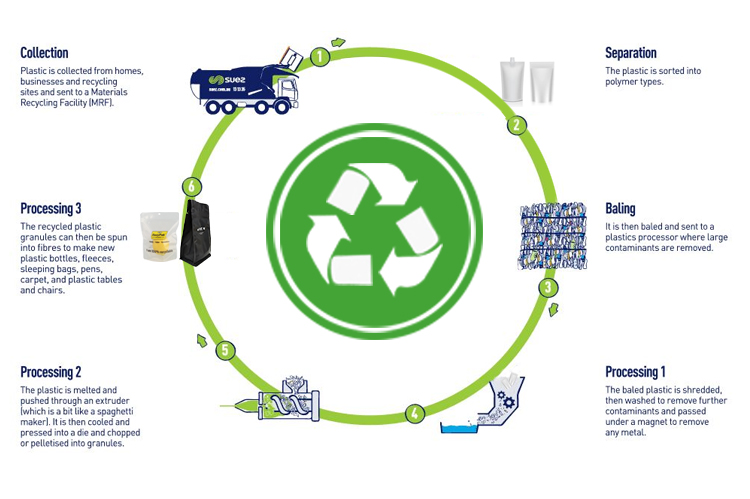 step 1:collection and processing
step 2:manufacturing
step 3:purchashing new products made from recycled materials
MST packaging professional on recyclable bags, traditional bags and Compostable Bags.
Such as: coffee bags, pet food/pet treat snacks bags, tea packaging bags, spout pouches, Biodegradable Bags and so on.
We are not only a manufacturer, but also your expert flexible packaging solution provider.
MST Packaging Co., Ltd.
Business Type:Manufacturer
Product Range:Printing Services , Paper & Paperboard Printing , Plastic Printing
Products/Service:Food Packaging Bag , PET Food Packaging Bag , Daily Used Packaging Bag , Biodegradable Packaging Bag , Paper Packaging Bag , Beverage Packaging Bag
Certificate:ISO9001 , ISO14001 , FDA , BRC , HACCP , SA8000 , REACH , RoHS , Test Report
Company Address:Rm.401, #31 of Str.1, Cuiyuan, Country Garden, Shaping, Heshan, Jiangmen, Guangdong, China, Jiangmen, Guangdong, China


Previous: Biodegradable technology has become a highly developed market
Next: How to prevent the aging of plastic food packaging bags?