Plastic pollution has become one of the most pressing environmental issues, as rapidly increasing production of disposable plastic products overwhelms the world's ability to deal with them. Plastic pollution is most visible in developing Asian and African nations, where garbage collection systems are often inefficient or nonexistent. But the developed world, especially in countries with low recycling rates, also has trouble properly collecting discarded plastics. Plastic trash has become so ubiquitous it has prompted person to research and develop new materials--Green polyethylene.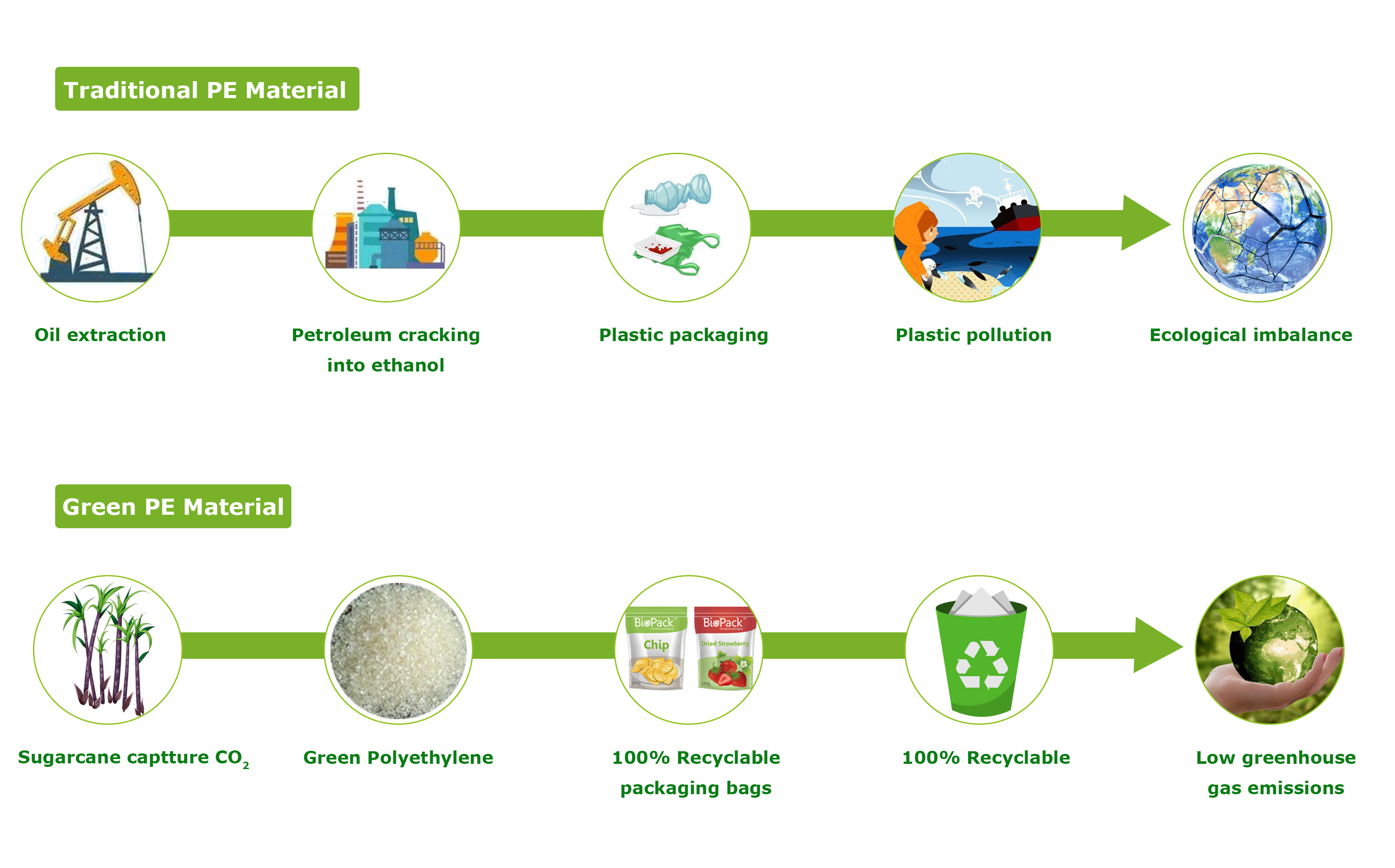 What is green polyethylene?
Green polyethylene is a plant-based resin that is primarily used as a raw material for plastic bags and containers. The chief ingredient in green polyethylene is sugar cane, which absorbs carbon dioxide through photosynthesis during growth, and as a result, is considered to emit zero net carbon dioxide when burned as a waste material (also known as being "carbon neutral"). This means that carbon dioxide emissions, when compared to existing petroleum-based polyethylene, are up to 70% lower—even when emissions from the manufacturing and transportation process are taken into account. Experts say this could mean that greater use of green polyethylene would help reduce dependence on oil and prevent global warming. Now, green polyethylene is gradually gaining attraction in light of the recent surge in crude oil prices and increased emphasis on corporate social responsibility.

MST Packaging Co., Ltd.
Business Type:Manufacturer
Product Range:Printing Services , Paper & Paperboard Printing , Plastic Printing
Products/Service:Food Packaging Bag , PET Food Packaging Bag , Daily Used Packaging Bag , Biodegradable Packaging Bag , Paper Packaging Bag , Beverage Packaging Bag
Certificate:ISO9001 , ISO14001 , FDA , BRC , HACCP , SA8000 , REACH , RoHS , Test Report
Company Address:Rm.401, #31 of Str.1, Cuiyuan, Country Garden, Shaping, Heshan, Jiangmen, Guangdong, China, Jiangmen, Guangdong, China


Previous: How to compost at home?
Next: Biodegradable technology has become a highly developed market